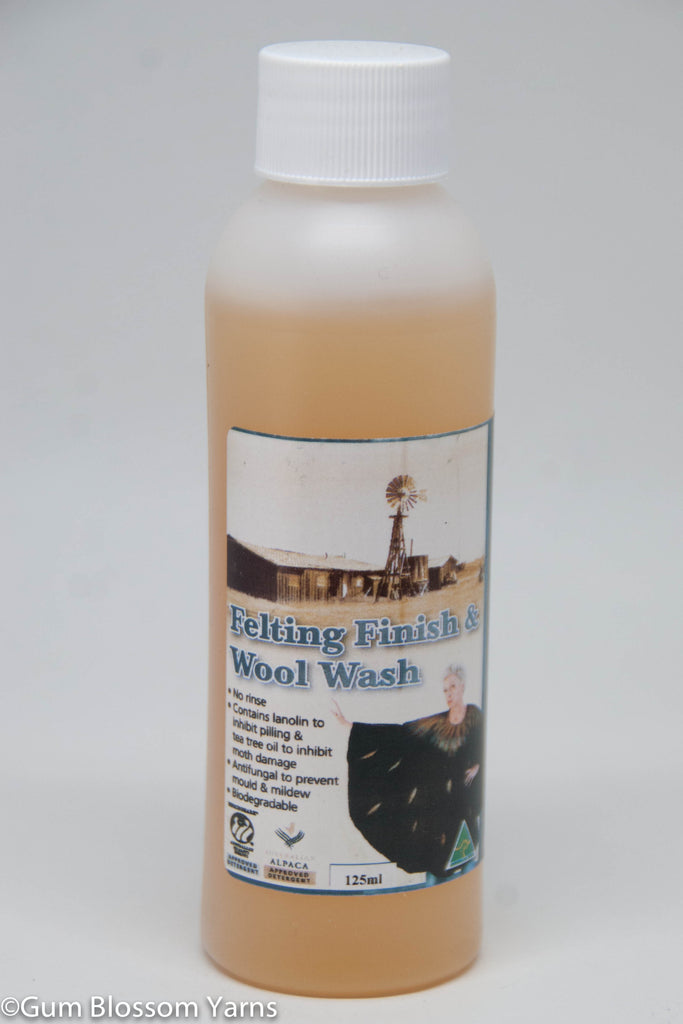 Gum Blossom Yarns
Wool Wash_Tantech
Felting Finish and Wool Wash by Tantech.
This wool wash is far ahead of any other I have tried, and certainly leaves your garments smelling much better (and not with perfume).
It contains tea tree oil, which like lemon myrtle oil, repels wool moths. The lanolin in the wash restores your yarn's elasticity and shape. [I have been told that after adding it to a knitted cardigan, it almost didn't need blocking!] Just adding 10mls (two caps full) to your garment bath, will do the trick! Soak for at least 5 minutes at room temperature.
This wool wash is:
No rinse
Biodegradable
Contains lanolin to inhibit pilling
Repels moths (tea tree oil)
Antifungal (mould and mildew)
An approved detergent by the Alpaca association
500ml (50 garments), made by Tantech Pty Ltd in Queensland, Australia
---
Share this Product